Gulf & Bay Club offers luxury condos and is located on the world renowned Crescent Beach on the island of Siesta Key in Sarasota, Florida
* All rentals require a 28 night minimum stay
* Pet Free Facility

Exclusive. Elegant. Engaging. Gulf and Bay Club provides a level of luxury, amenities, service and beach access unrivaled on Siesta Key. As the only true resort on Siesta Key, Gulf and Bay Club offers its owners and guests a beach front experience unlike any on the Key:
A spectacular 32-acre community
392 state-of-the art Gulf view condos
800 feet of private beautiful white quartz powder beach
Lush tropical courtyard featuring three heated swimming pools with free available Wi-Fi
A freshwater lake with a rustic footbridge meandering onto a unique island situated in the middle of a lagoon
Organized events, games and cultural outings
Two clubhouses
Eight tennis courts, racquetball and basketball courts
Three heated swimming pools with free Wi-Fi
A commercial grade fitness center
Dry saunas and Hot Tub
Pool tables
Media facilities
Electric vehicle charging stations
Print library and video library
Enjoy your moment in the sun at Gulf and Bay Club. It's emerald waters, award winning beaches, spectacular sunsets and moonlit strolls await the lucky few that pass its gates.
Elegant, Unspoiled, Spectacular
Gulf and Bay Club is a lively community offering an abundance of fun activities for guests of all ages. Whether you are feeling adventurous or contemplative, you'll find the best amenities on Siesta Key at Gulf and Bay Club is the finest luxury property on Siesta Key. Lush tropical gardens, freshwater lagoons, and the Gulf of Mexico makes Gulf and Bay Club the perfect blend of island charm and sophisticated comfort.
Picturesque Condos in Siesta Key Florida
Here at Gulf and Bay Club you'll find the most tranquil and picturesque Siesta Key Florida condos! From the first moment that you pass through private gates and enter the magnificent courtyard with its majestic landscaping, you'll know that you've left the ordinary behind and entered your very own piece of paradise. And when you stroll down the spectacular private beach ranked #1 by TripAdvisor, and gaze upon a gorgeous sunrise or sunset across the Gulf of Mexico, you'll know that the Siesta Key Florida condos at Gulf and Bay Club are everything you've ever dreamed of in upscale beachfront living…and yet, so much more!
Luxurious World-Class Amenities
When you call the Siesta Key Florida condos at Gulf and Bay Club home, you'll have a world of luxurious amenities available right outside your front door. Care for a swim? Dive into any of three large heated pools, all with free wifi, or wade into the glorious Gulf of Mexico from your pristine 800 foot private white sand beach. Care to work on your serve and net game? Head to any of the eight tournament-caliber tennis courts. Feel like some gentle yoga — or maybe an intense workout? Pop into the state-of-the-art fitness center with spa and boost your wellness, inside and out. Always on the cutting edge, Gulf and Bay Club now offers 2 electric vehicle charging stations for use by our guests and owners. This is just a glance at all of the luxurious world-class amenities that await you — and they're all right outside your front door. Learn more about amenities.
Things to Do: Shopping, Dining, Boating — and More!
The Siesta Key Florida condos at Gulf and Bay Club are minutes away from world-class shopping, dining, attractions and more for you and your guests of all ages: from kids to seniors. Head out to the nearby Ringling Museum of Art or spectacular Crystal River National Wildlife Refuge, "shop 'till you drop" at dozens of malls, department stores and outlets, enjoy virtually any kind of meal you can imagine at hundreds of restaurants from fast food to fine dining, cast your fishing pole at numerous piers or cast off on a boating adventure on the Gulf of Mexico…there's simply no limit to filling your busy day — or night! For a closer look at all of the things in store for you to enjoy — and all of the fun and excitement that awaits your guests — open the "Things to Do" menu on this page and make your desired selection.
Your Ideal Home or Rental is Here
The Gulf and Bay Club is an exclusive and premium address that is in high-demand throughout the year. Occasionally, a small number of 2 and 3-bedroom units are available for sale or rent at various price positions. We invite you to browse our current inventory, which includes high-resolution photos and key details such as floorplans. Then, contact us to schedule a private showing to personally see why our Siesta Key Florida condos are — quite simply — the best of the best!
In addition to the #1 Beach designation, we recently received the
#1 Beach House Destination award through TripAdvisor.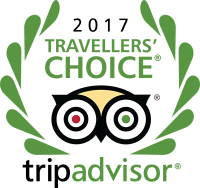 TripAdvisor announced that Siesta Key Beach is the #1 Beach in the U.S. and #5 in the World according to Travelers' Choice.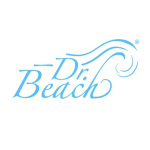 "Dr. Beach" Names Florida's
Siesta Beach America's Best
Beach in 2017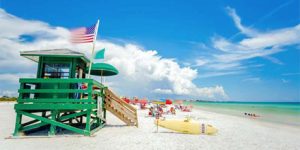 The 50 Most Beautiful Beaches
in the World Siesta Key
Named #2 in 2018